HNWR031
FILES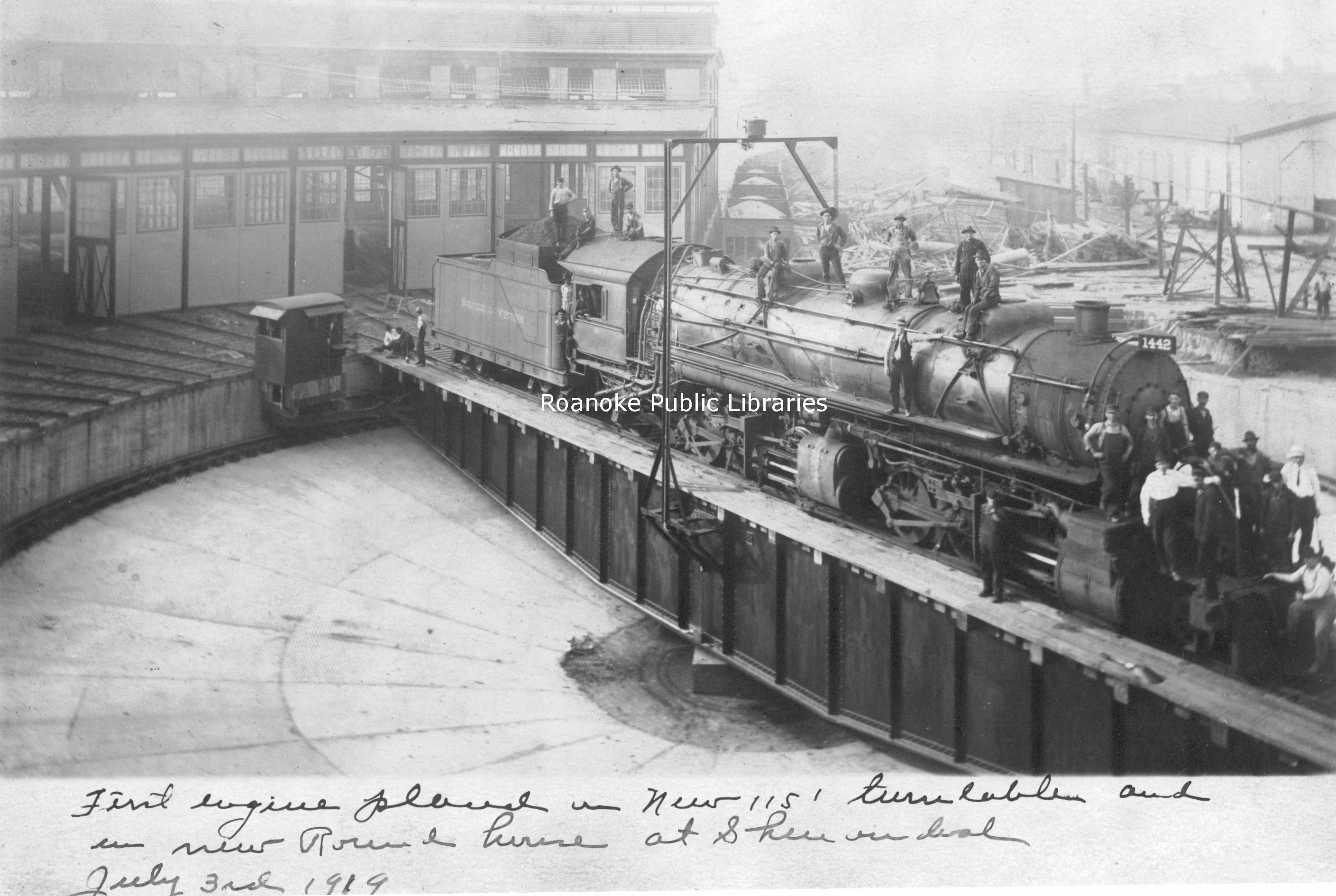 Dublin Core
Description
Engine No. 1442 is placed on the new 115-foot turntable and in the new roundhouse of the Shenandoah Division. For this moment, the men of the roundhouse take a break to pose in recognition of achievement.
Source
Images of Rail: Norfolk and Western Railway by Nelson Harris
Contributor
Nelson Harris; Virginia Museum of Transportation
Rights
Please contact the Virginia Room at 540.853.2073 for permission to use.
Citation
unknown, "HNWR031,"
Virginia Room Digital Collection
, accessed April 2, 2020,
http://www.virginiaroom.org/digital/document/HNWR031
.