RVNH40240 Ewald-Clark
FILES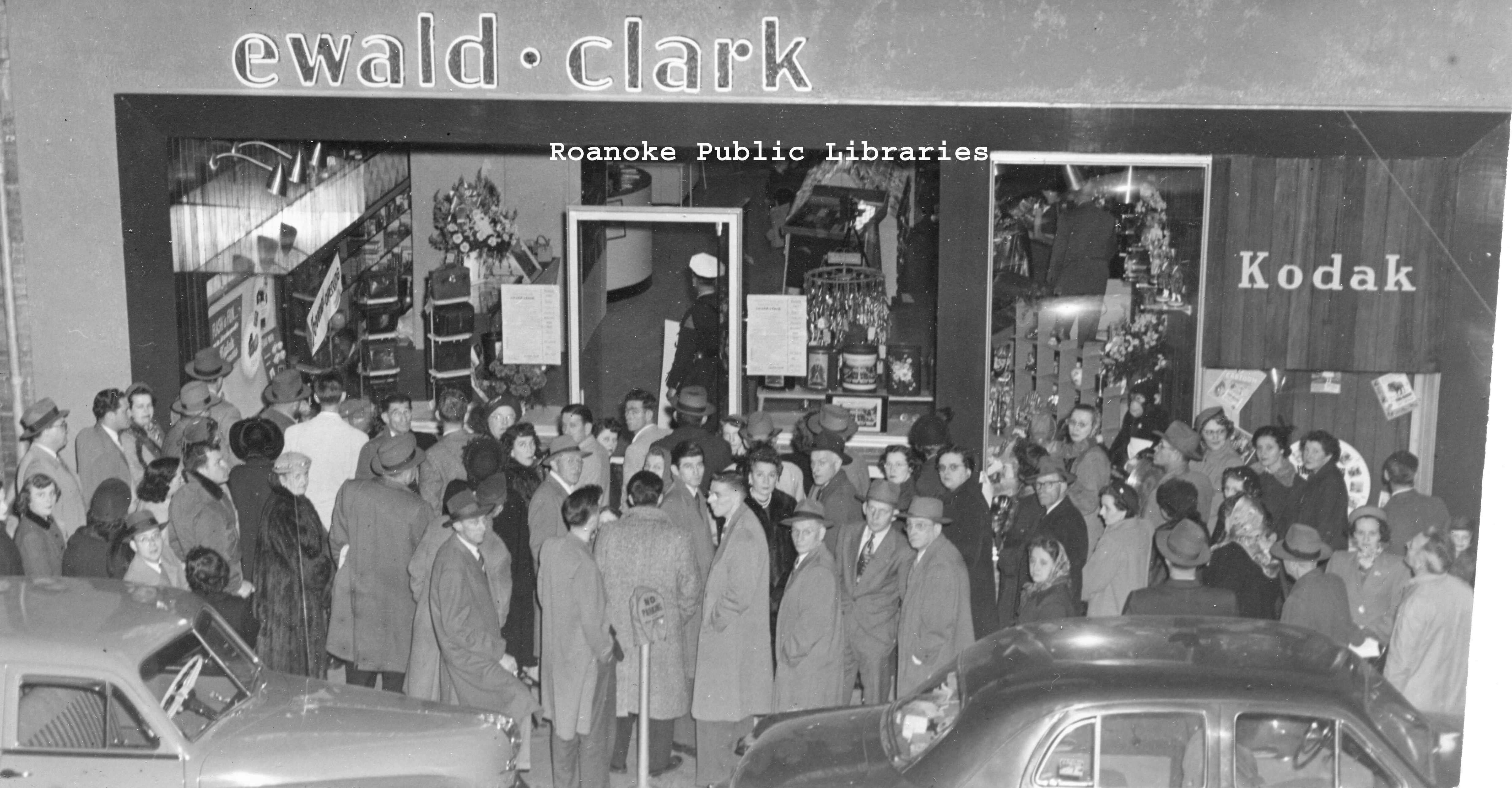 Dublin Core
Title
RVNH40240 Ewald-Clark
Description
Grand opening of Ewald-Clark in Downtown Roanoke, formerly located at 17 Church Avenue.
Source
The Roanoke Valley in the 1940s
Publisher
Roanoke Public Libraries
Rights
Please contact the Virginia Room at 540.853.2073 for permission to use.
Citation
unknown, "RVNH40240 Ewald-Clark,"
Virginia Room Digital Collection
, accessed January 16, 2022,
http://www.virginiaroom.org/digital/document/RVNH40240
.